Why are PWAs taking over the eCommerce app market? A comparison between native apps vs. PWAs.
Customers are increasingly becoming mobile-first. Most of us rely on mobile applications in our daily life. Yet many companies are still struggling to provide a seamless and entertaining user experience without a slow loading speed or a confusing user interface. For businesses to meet customers' needs, they have to understand that mobile users expect a fast and personalized experience. If they can't find that, they will easily move to competitors. 
The shift towards progressive web apps (PWAs) is a solution that many businesses have adopted to minimize costs, meet customers' demands and be able to deploy new features faster. Since 2021, PWA installs have increased by 270%, according to Google. This number is expected to double in the coming years as companies would want to meet the expectations of the market. 
So what are progressive web apps and how do they differ from native apps? 
Native apps 
They are the most common form of apps and are known as platform-specific. Meaning that, if you want to build an app that works on both Android and iOS, you will need to use two programming languages for the two platforms. Therefore, they are often higher in cost as compared to other types of apps. They are installed directly from the App store or Google Play and are accessed only with an internet connection. 
Progressive web app (PWA) 
Progressive Web Apps (PWAs) are the newest version of web apps introduced by Google and are becoming very popular among companies. No wonder, as they combine the best of both worlds: native and web apps. PWAs are mobile sites built with Javascript frameworks. They are accessible via URL and are supported by all web browsers such as Chrome, Firefox, and Safari. You can also install a PWA on a mobile device and access it like any other native app. There are many real-world examples of progressive web apps that we use every day such as Twitter Lite, Alibaba, and Trivago. 
PWA offers several benefits to both; businesses and end users and is compatible with most features on native apps. Here's how your eCommerce business can benefit from PWA. 
PWAs are installed directly from the browser and accessed via the web or mobile devices. Even without an internet connection, users can still access PWA in offline mode. PWAs are also faster in response and the loading speed is quite higher given the fact that they can be accessed in online and offline modes.
With a single codebase, you can build and run a PWA, on the contrary, releasing native apps that are available on iOS and Android devices requires 2 separate codes to be created for each device. The flexibility and ease of use that PWA offers are one of the reasons why many eCommerce businesses chose it over native apps. 
Customers no longer need to update the app manually or receive notifications about a new available app version. If a new version is available, it will be applied automatically. 
Using an effective push notification strategy can increase your customers' engagement and conversion rate. That's why it is a pivotal part of your eCommerce marketing strategy to stay on top of mind with customers. Thanks to service workers' technology, you can send your customer push notifications with PWA, informing them about a new product release or offering a discount coupon. This is great because you can easily reach your customers at any time of the day. 
Keep in mind that push notifications are only available via web browsers and Android devices. If you would like to send notifications to your iOS customers, you will have to wait until this feature is released. 
Customers don't need to free up storage space on their devices to use a PWA. PWAs are very light in size as compared to native apps. Twitter's progressive app is only 7MB while their native app is 100MB. 
PWAs are as secure as native apps as they follow HTTP protocols. PWAs also benefit from all the security features of built-in web browsers. So, users' data and the connection between the user, the server, and the app are all secured.  
PWAs are indexed by search engines such as Google and Bing, unlike native apps. This means your products and services are easily discoverable via search engines on any device. You still need to follow the fundamentals of SEO to ensure you get a good ranking. For example, make sure each page has a unique URL, ensure a responsive and mobile-friendly design, and connect to Google Search Console to check how your pages are rendered by Google. In the end, Google will rank your website if it provides an engaging experience and value to customers. 
On average, it costs between $5,000 to $50,000 to build a native app. In addition to the costs required for maintenance on iOS and Android devices. For small or medium-sized businesses, the high cost is definitely one of the obstacles to building native apps. 
The case is different for PWAs as they are built with web technologies like HTML and Javascript so they're relatively cheaper than native apps. 
Alternatively, you can consider building a PWA using no-code app builders like Mobilzer. If you own an eCommerce business, it costs you around $99 only to build a PWA. There are other alternatives like Mobilzer that offer no-code app solutions. Read more about them here. 
So, how long would it take to develop a PWA? If you use a no-code platform like Mobilzer, then it would take you an hour to build a fully functional mobile commerce app. Here's a step-by-step guide on how you can use Mobilzer to build your mobile web app. 
On the other hand, the time required to develop a native app is about 3 – 9 months depending on its complexity and app structure. Besides, you will need at least 1 month to hire resources before you can start the development process. 
PWA vs Native app
| | |
| --- | --- |
| PWA | Native apps  |
| Low cost  | High-cost |
| Automatic update  | Require update |
| Offline & online usability  | Online usability  |
| Cross-platform  | Platform-dependant   |
| Push notifications limited to Android and web browsers  | Push notifications allowed on all devices |
What makes PWA a great choice for your eCommerce business? 
PWAs are designed to bring businesses good value for money. With PWAs, businesses are able to offer a good user experience, usability, enhanced performance, and an overall experience that is similar and even better than most native apps. PWAs also offer your business a great opportunity to be accessible in areas with low internet connectivity. They can load faster than any native app and this is exactly what users need nowadays, speed and reliable performance. With such improved performance and functionality, better customer loyalty and conversions would be guaranteed. Improving customer experience has shown to have a significant impact on traffic and bounce rate. Keeping your customers active and engaged for a longer time is going to be reflected in your ROI.  Take Twitter for example, as they saw a 65% increase in pages per session, 75% more Tweets, and a 20% decrease in bounce rate after they launched their progressive web app. 
The key benefit of using a PWA for your online business is that it's fast to implement. You can simply build a mobile commerce app in a few hours. Using Mobilzer or similar tools, you can easily upload all your products and start selling instantly. 
Imagine your customers having a fast checkout no matter how fast their internet connectivity is. With fast-loading web pages, you can capture customers' attention and generate more income. Brands like AliExpress have increased their conversion rates by 82% by using progressive apps. 
Easy customer acquisition 
With concrete marketing plans and advertisements, small eCommerce businesses can easily convince new customers to use their progressive apps. The app doesn't require a huge desk space and once it's installed, there will be no further updates needed. All this results in more customers using the platform.  
PWAs function across all devices allowing businesses to be present where their customers are. 
Decreased cost and development time 
Building a native app requires a full-fledged team of developers, designers, and project managers to manage the whole process. The project may require as we mentioned not less than 4 months to accomplish all aspects. Small and medium eCommerce businesses don't have plenty of time to hire a team and go through the whole traditional development process. Having a mobile commerce app today enables you to beat competitors and earn a bigger market share. 
An example of PWA 
Doslunas, an innovative cosmetic shop that was built using Mobilzer to sell cosmetic and beauty products. Using Mobilzer's custom themes, the team behind Doslunas have created a customized UI that fits their brand identity. The colors, typography, and imagery are all in line with their visual identity. The install button at the top menu allows users to install the web app to their mobile devices and access it at any time. 
The payment methods are flexible to offer customers the opportunity to either pay upon delivery or via a payment card.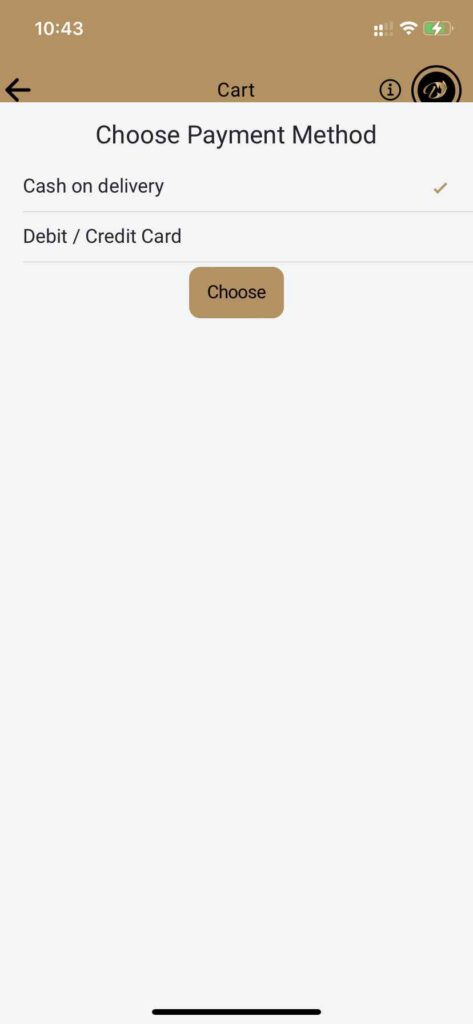 Customers can also add products to their favorite list so they can get back to it whenever they're ready to purchase.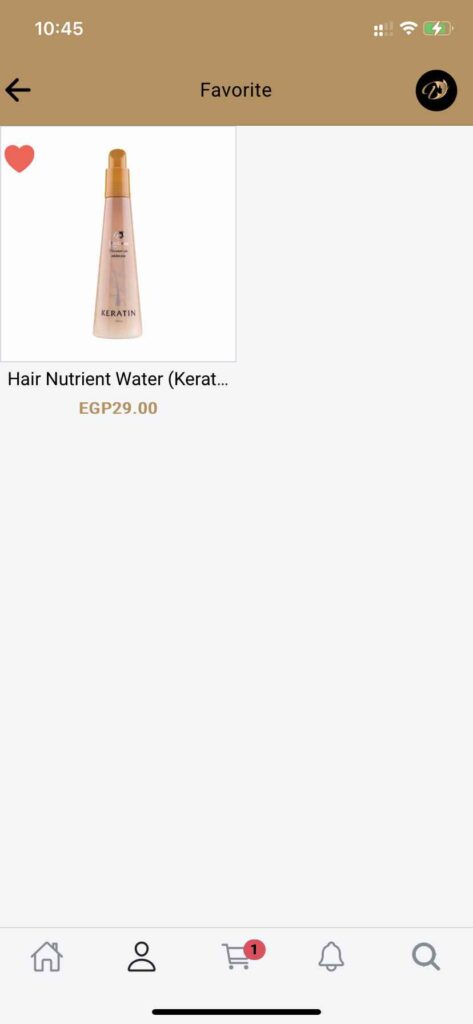 Doslunas has around 50 categories and more than 100 products which they sell via Mobilzer. Product pages have detailed descriptions and specifications about the product being sold. There's also a possibility to add unlimited variants to each product for better classification. Want to try the rest of the features yourself? Create an account today on Mobilzer and enjoy a 2-week free trial.